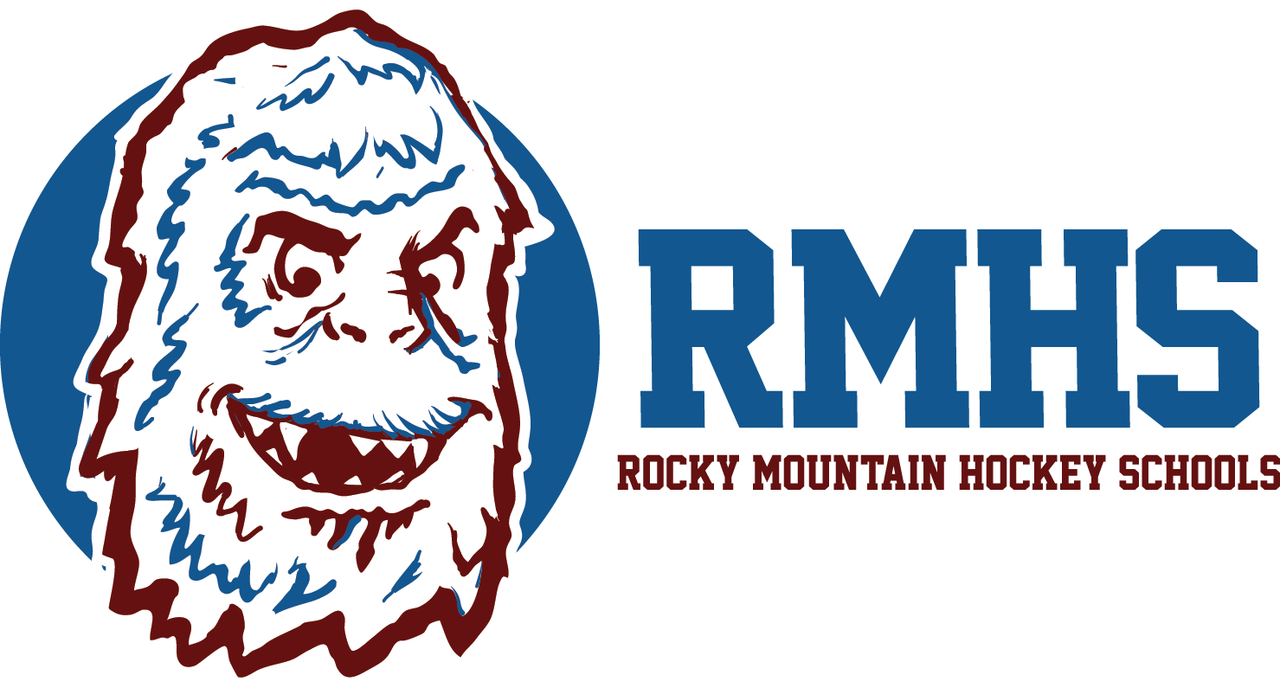 RMHS The Skill Development Specialist
Rocky Mountain Hockey Schools provides the finest player development, training and exposure opportunities for students of all ages and skill levels.
Learn More

As a hockey dad and coach, RMHS provides me, my family, and all our association's skaters an extraordinary opportunity. Year after year RMHS not only provides significant development and growth for the player but RMHS itself just keeps getting better. Wehn program models for others by expanding its own developmental capability you at some point must realize that this is were a player needs to be! We could do it with out RMHS!!!
Joel Griffith, Coaching Director, Salmon Hockey

Bryan, You've personally coached Blake. I have to say I've never disagreed with any evaluation from RMHS. We come from a Small market. There have been times through Blakes's playing career that he's had more knowledge than his coach about proper technique and the game itself. He's 13. That's unfortunate. I never played Hockey. I don't pretend to, either. I've never tried to coach my boy in the sport. I learned the sport by watching 5-year-olds play. I see my boy's passion for the sport, so I try to provide the best for him. Hockey is my favorite sport now. Blake has come a long way. Being from a small market, he definitely has bad habits. Some he's developed, and some he was taught. What he does have, however, is what can't be taught. He has the will. He has the desire. He spends more time at the rink in the offseason than any kid in town. He's hungry. He works. After your BLBS camp, we came home for Team Wyoming tryouts the following weekend. Blake made Team Wyoming and received an
Phil Monroe, Hockey Dad

Coach Smith's passion for hockey is contagious and the kids all love him. My son is no exception, as he has thoroughly enjoyed every RMHS camp he has attended. Highly Recommended!
Josh Bartunick, Hockey Dad
" Bryan, I wanted to reach out to thank you for the program you put together. Bradley and I recently returned from Breckenridge and cannot say enough good things about the program. From the attention to detail by the coaches to the experience with the other children, the facility, and the overall program you guys assembled. Bradley had his first game upon returning and its clear his confidence on the ice, and in the game improved measurably. Not only is Bradley faster, more agile on the ice, his perspective of the game and play improved. I notice it and he notices it. While Florida to Breckenridge is a hike uphill, I can't imagine we won't be making the trip again next summer." Thanks to you and your crew for the work put into making it a success. Brian Berg, Hockey Parent
Brian Berg, Hockey Dad

RMHS was a camp I always looked forward to in the summer. RMHS taught me a lot about the fundamentals of hockey that I still use in my game today. I would not be the player I am today without the help from the RMHS staff from back when I was young. They emphasize a learning environment that is conducive to both getting better and having fun.
Bo Hanson, RMHS Staff Member, RMHS Former Student, University of Denver, Player

I found that each camp was helpful based on camp focus because of the variety of things each camp has to offer. It is a lot of fun attending new camps because I always know that I will leave the camp with more knowledge and skill than when I showed up.
Ryan Larese RMHS Camper
The Rocky Mountain Hockey Schools coaches really connect with the kids. They pay attention to details, correct mechanics, and don't just run the kids through drills to get them tired. They actually pay attention to every skater during every drill to ensure they are mechanically sound and get the kids to rise to their potential. I think the reason why the quality and attention to detail are so awesome is, actual RMHS staff run the camps themselves, they don't fleece it out and hire local D2 and D3 players to run the camps for them, so they can run fifty camps a summer to turn a massive profit.
Kevin Tye, Former Flagstaff Youth Hockey President