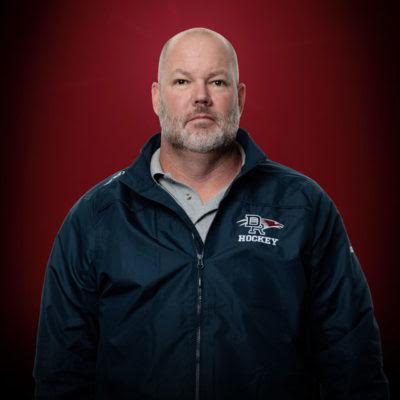 Travis Ingbretson
Head RMHS Selects Coach
Coach Travis grew up playing hockey from the age of 3 in Hayward, Wisconsin. He played competitive
hockey for 27 years, including high school hockey in Hayward, European Hockey in Germany while
stationed in the Army and even a short stint in College in Wisconsin before getting hurt. Travis has
coached hockey for 30 years, including development age through Varsity Head coaching for 8 years.
Kansas City Amateur Hockey Association 2 years
Wisconsin Amateur Hockey Association 3 years
North Dakota Amateur Hockey Association 15 years
Fargo South High School Varsity Head Coach 6 years
North Dakota Selects Tier 1 and Tier 2 coach 4 years
Team North Dakota Tier 1 Chicago Showcase Head Coach 2 years
Colorado Amateur Hockey Association 5 years
Dakota Ridge High School Varsity Head Coach 3 years
USA Hockey Level 5 Coaching Certification